Board Directors & Port Staff
Port Management and Personnel
The Port Authority of Guam, a public corporation, is an autonomous agency of the Government of Guam. Its management is responsible for the planning, promotion, development, construction, operation, and maintenance of port facilities. These activities are administered by five non-salaried directors who are responsible to the Governor of Guam. Policy decisions of the Port's board of directors are carried out by a general manager and his staff.
Since the Port Authority of Guam has no taxing powers, it raises capital funds for construction projects by securing its own credit. Its debts and operating costs are paid out of charges, fees, and other revenues from its facilities – in short, by maintaining an efficient and economically viable operation. Today's self–sustaining Port operation reflects a dramatic growth in cargo revenue tons handled since 1951, when the U.S. naval administration turned over port management to the island's civilian government. During this period, revenue tonnage handled increased from 85,677 in 1951 to 1.8 million in Fiscal Year 2006.
Over the years, the Port of Guam has grown from a small facility to a thriving center of trade in the western Pacific. The Port's comprehensive plan for the future includes Port expansion of its facilities and equipment as well as economic development of shipping – related industries through the use of the 1007.83 acres of federal land transferred to the Government of Guam.
The Port Authority plays a vital role in the lives of all citizens living on Guam and the Territory. Because of our location, we are almost entirely dependent on our sea link to the United States and to our foreign contacts. The recent passage of Public Law 29–125 has given the Port Authority conditional approval of its updated Master Plan which will serve as the road map for the Port's modernization. It is the Port's vision to transform its facility into a world class terminal for Guam and the Western Pacific Region.
Employed with 338 dedicated civil service employees, the Port Authority is staffed with around–the–clock personnel to ensure efficient loading, off-loading, and transshipment services.
The Port is governed by a Board of Directors that is appointed to 3-yr. terms by the Governor of Guam. The current board is: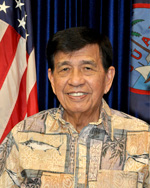 Mr. Francisco G. Santos
Chairman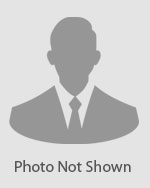 Oscar A. Calvo
Vice Chairperson
Mr. Timothy Kernaghan
Secretary
General Manager's Office
Ms. Joanne M.S. Brown
General Manager
Margret Duenas

, Administrative Services Officer
Corporate Services
Betty Ann Wusstig-Perez

, Administrative Assistant
Human Resources
Carmelita Nededog

, Personnel Specialist III

Shawn Cepeda

, Personnel Specialist II

Evangeline Castro

, Personnel Assistant
Finance
Joanne Conway

, General Accounting Supervisor

Miami Ulbenario

, General Accounting Supervisor

Jacqueline A. Cruz

, Administrative Assistant

Mary Jane T. Garcia

, Accountant II

Payroll

Billing SSR
Capital Improvement/Engineering
Simeon Delos Santos

, Engineer Manager

Rudel J. Mangubat

, Engineer II - Engineer III

Enrique S. Conde

, Engineer II - Engineer III
Commercial
Glenn Nelson

, Commercial Manager

Marylyne P. Pecina

, Commercial Specialist II

Peter. E. Blaz

, Commercial Specialist I

Doris D. Sanchez

, Commercial Specialist I

Rita B. Carbullido

, Commercial Specialist I
Procurement and Supply
Alma Javier

, Procurement & Supply Manager

Gilbert Duenas,

Supply Supervisor

Eda Louise T. Nededog

, Buyer II

Pearl Angel Cruz

, Buyer II

Michael Diaz

, Supply Technician I – Supply Technician II

Pia A. Castro

, Administrative Assistant
Information Technology
Carol Jenkins

, Administrative Assistant

Arden B. Bonto,

Systems Programmer

Information Technology Division
General Administration
Antoinette Mafnas

, Administrative Services Officer
Strategic Planning
Dorothy Harris

, Chief Planner

Herman Paulino

, Planner IV

Joe G. Javellana

, Planner IV

Dora Jean Perez

, Planner IV
Marketing
Perry A. Perez

, Program Coordinator II

Jess Aguigui

, Administrative Assistant
Compliance and Control
Doris Aguero

, Chief of Port Police

Frankie Aguon

, Port Police Supervisor

Paul Cruz

, Program Coordinator II

Frank B. Lujan

, Programs Coordinator I - Program Coordinator II

Frank Roberto

, Safety Administrator

Felix Pangelinan

, Harbor Master

Helen Aguon

, Marine Traffic Controller

Charlene Yatar

, Assistant Harbor Master

Anthony Sanders

, Marine Traffic Controller

Sonja L. Cruz

, Administrative Officer
Maintenance
Ernest Candoleta

, Maintenance Manager

Joaquin P. Pangelinan

, Manager Equipment Support Services

Jorge Javelosa

, Equipment Maintenance Superintendent

Ken Camacho

, Electrician Supervisor

Frank Okazaki

, Planner – Work Coordinator

Ray Munoz

, Building Maintenance Supervisor

Evelyn Bagaforo

, Administrative Assistant
Operations
John B. Santos

, Operations Manager

Jennie Untalan

, Administrative Officer
Terminal
Jose Ulloa

, Terminal Superintendent

Neil Tamares

, Cargo Checker Supervisor

Wayne D. San Nicolas

, Planner–Work Coordinator

Juan C. Borja

, Planner III

Tower Control
Stevedoring
Simon S. Pinaula

, Stevedoring Superintendent

Callen Reyes

, Planner Work Coordinator

Joe Quintanilla

, Stevedore Supervisor II
Transportation
Raymond Santos

, Transportation Superintendent

Mike U. Taijeron

, Transportation Supervisor

Eugene Blas

, Mobile Equipment Dispatcher